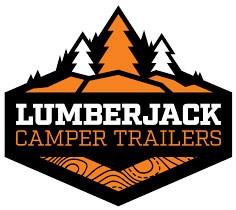 Explore The lumberjack Range
As a family owned business, we've always believed in big ideas matched with a fierce will to bring them to life. Our Lumberjack team is very important to us, without them we would not have had such success. We love the Australian lifestyle and think we are the luckiest people in the world to live right here. Our goal is to the ensure that every Australian family has the opportunity to experience and enjoy the outdoors with a safe and excellent quality camper trailer. We believe that everyone needs to be given the opportunity to relax and refresh in the beautiful Australian outdoors.
VIEW CURRENT LUMBERJACK MODELS IN STOCK
* Starting from price indicates the starting price within the range of this model. Prices within this model will vary based on features, floorplans and upgrades.
** Min Rec ATM indicates the minimum recommended ATM weight of a vehicle towing this RV. For more information about this please contact George Day Caravans.